High throughput chip-free microprocessing for a large variety of brittle and composite materials such as glass, sapphire, ceramics, semiconductors.
---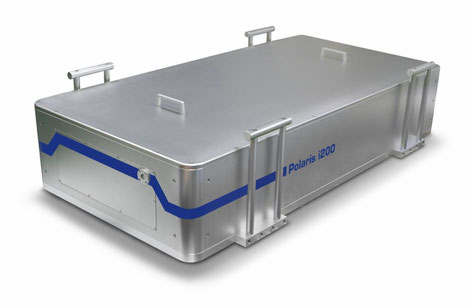 The POLARIS™ i200 laser delivers 10 ps output pulses at a wide range of repetition rates up to 1 MHz, average output power levels up to 200 W, high output beam quality with M2 <1.5 at the fundamental wavelength of 1064 nm.
Programmable burst mode operation enables the increase of throughput industrial processing for a large variety of materials. The POLARIS™ i200 is based on modular Nd:YAG "Z-slab" architecture with an excellent potential for the scaling of output power and energy. Conversion to 532 nm and 355 nm wavelengths will also be available. The POLARIS™ product family will offer scalable power models to meet the challenging requirements for next generation industrial material processing.
---